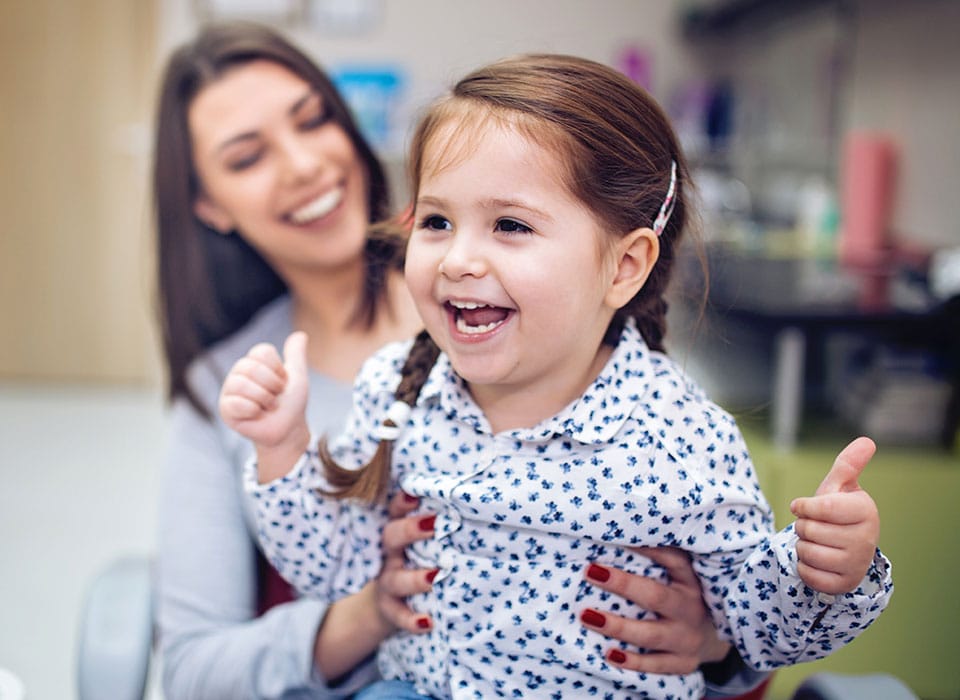 Children's Dental Cleaning
Preventive dental care is essential to maintaining healthy teeth and gums, kids are the most prone to cavities so it is important that they learn at an early age that brushing at least twice day is important for them to have a healthy mouth and a beautiful smile. Kids will be kids; so an important part of good oral hygiene and preventive care is having regular Dental Cleanings.

Dental cleanings will remove plaque and tartar from your son's or daughter's teeth. Routine cleanings primarily clean the tooth from the gum line up and are not meant for serious forms of gum disease where a deep cleaning (scaling and root planning) may be necessary.
Your child's dental hygiene appointment will consist of:.
Dental exam to diagnose any cavities or other dental conditions.

The hygienist will take x-rays of your child's teeth unless you had x-rays recently. The x-rays help locate disease and decay not seen by the naked eye.
Our doctor will perform a thorough exam and check for cavities and other conditions. He will discuss the results of the exam, and answer your questions about the recommended treatment and dental health in general.

Preventative cleaning.

The hygienist will clean and polish your child's teeth to remove plaque, a sticky film of bacteria on the teeth that produces acid that causes tooth decay. The hygienist will also teach proper flossing or answer any questions about cavity prevention or dental hygiene.